QUAKER X TMALL


D11 CATHEAD



For Tmall's biggest event of the year: Singles day or Double 11.
Every year they ask all the major brands to participate and submit a poster featuring their cat head icon. Selecting only a few that fit their theme and standards on quality, brands invests a big gamble to design and produce these posters as the risk of not getting selected is high. This year's posters had more than 500 participating brands, which is the largest scale over the past years, and only 57 were selected. The winning posters will in return benefit from millions worth of free media resources all over China leveraging Tmall's communication campaign.


---


This year, Tmall's theme was "Double 11, Good Life Paradise" - with each brand contributing to convey this message in their own way.






Tmall Brand Video:



Large and small brand placements were all over China to promote the country's biggest online sale: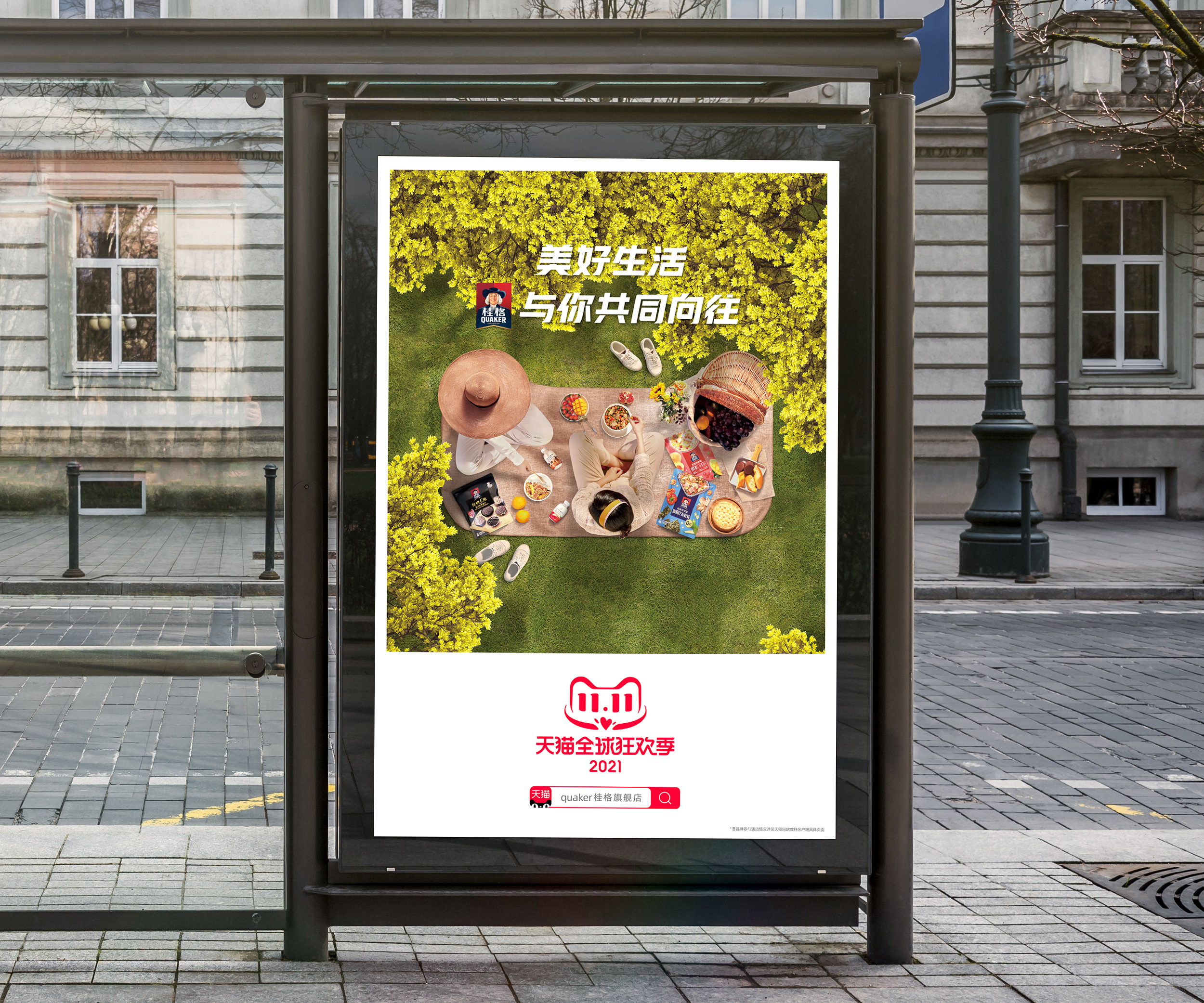 Overall photo:




Original Sketch:




Summary of brands:






As a result, Quaker got the highest positive feedback based response based on the study made by Kantar.




Full list of posters
OFFICIAL TMALL WECHAT
INF NEWS
MIN NEWS
SUN NEWS



---