PEPSI


Label-free BOTTLE


We celebrate Earth Day by launching Pepsi's first label-free PET bottle in China, our latest innovation in packaging and sustainability.

With this bold design, Pepsi removes the plastic label of the original PET bottle and the ink printing at the bottle cap, directly reducing the use of materials and energy. The stripped design has the logo elegantly embossed along the transparent body of the bottle, retaining its classic design. More than just replicating the label design, we took the opportunity to update the mold with a model decorative and bold branding.

An eco-friendly packaging solution for our goal to carbon reduction and environmental protection.



---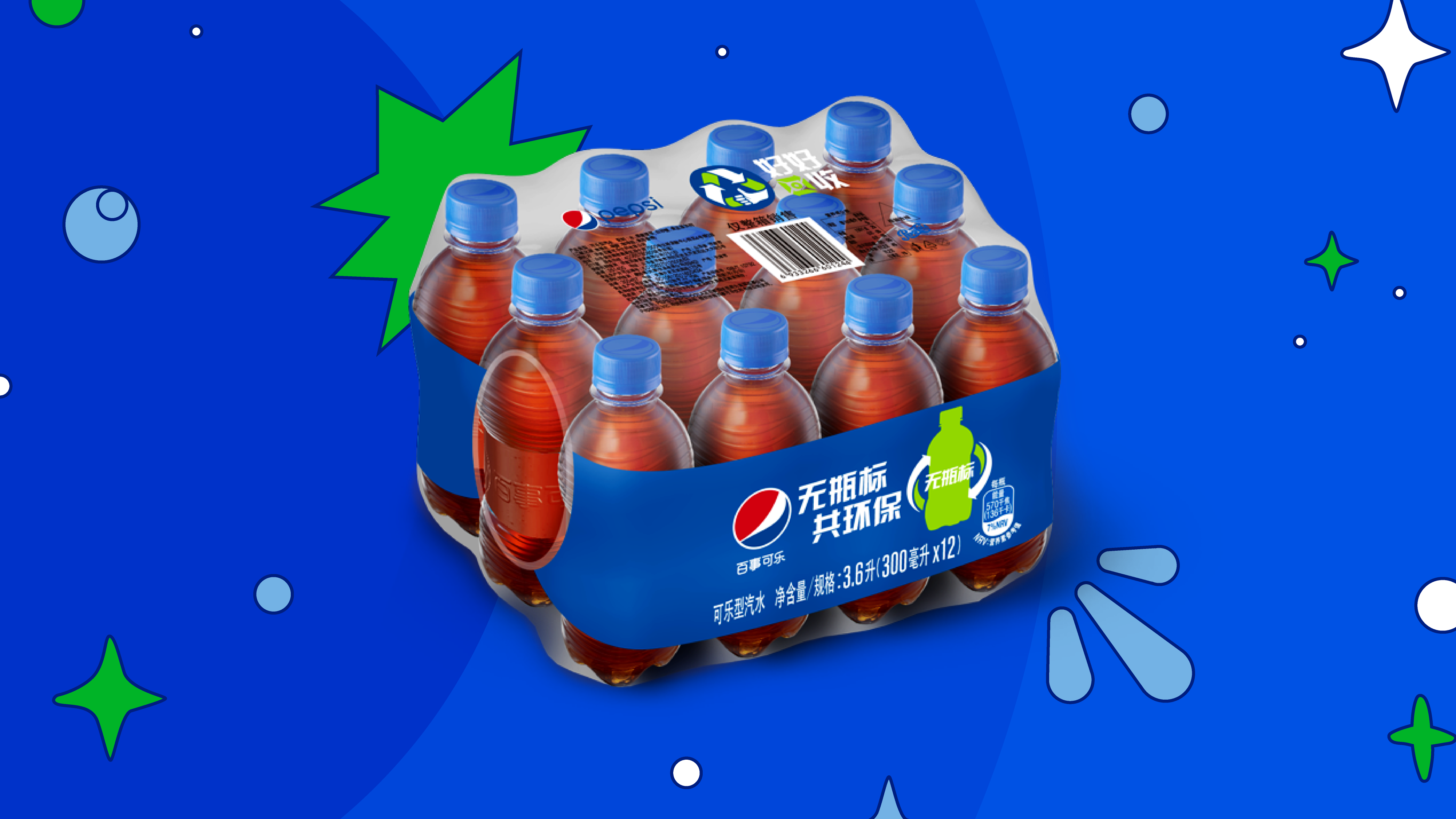 AWARDS:


Finalist in the Art and Design Category — Fast Company World Changing Ideas 2023
Winner in the Food and Beverage Category — Business Innovation Award, Business Intelligence Group
Silver — Spark Awards
Silver in Circular Economy and Waste Reduction Design Category — A' Design Award
Best in PET — InnoBev Awards
Gold in Sustainable Packaging — Hermes Awards
Winner — Annual Communicator Awards


---